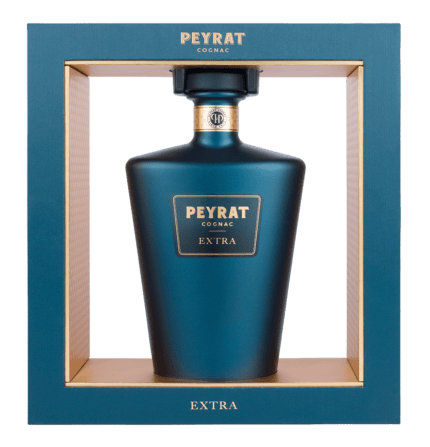 Selected by Jean Peyrat
« My son Philippe and I have sought out the oldest spirits in the family reserves to create our Cognac Extra, a reflection of our unique and enthusiastic character. »
Working like the "nose" of a perfume house, our Cellar Master painstakingly creates the blends that are the fruit of his exacting attention, his years of experience, and his instinctive inspiration. This careful labor requires several years, often several generations, before the carefully selected spirits fully reveal their potential.
The excellence of Peyrat EXTRA Cognac comes from the precise particularity of its spirits, which can be as old as 30 years of age. Without exception, they are all sourced from the prestigious Grand Champagne region, renowned for producing spirits with the capacity to age extraordinarily well. This exceptional Cognac is matured for many years in new and used French oak casks to impart a very fruity bouquet that is softened by vanilla notes and aromas of dried fruit characteristic of Grand Champagne. Refined and long-lasting, it is defined by a soft, smoothness on the palate.
Enjoyed straight, in a tulip-shaped glass to intensely concentrate its harmonious complexity and fully reveal its balance, this Cognac promises a timeless tasting experience, not soon forgotten.