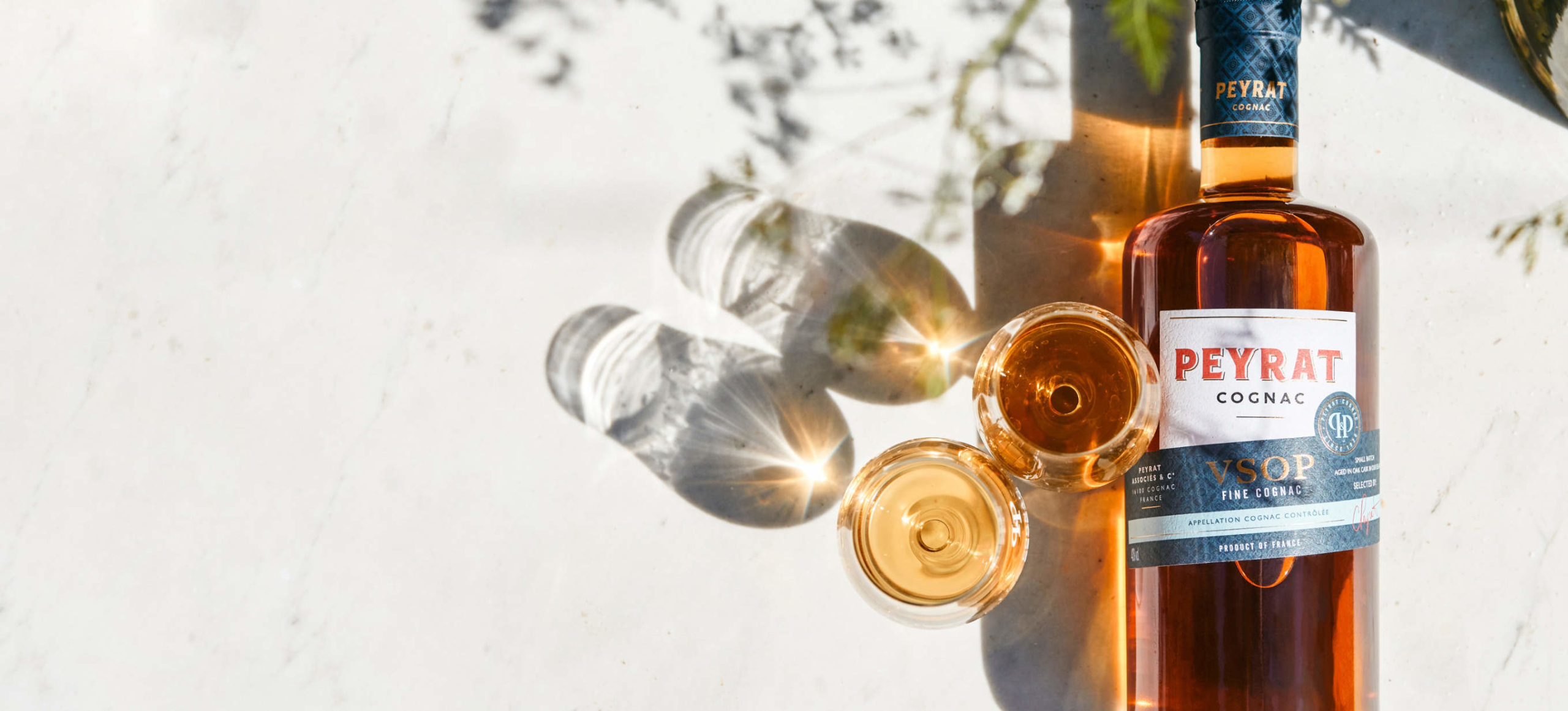 Founded by Henri Peyrat in 1920, Peyrat Cognac gets its intrinsic character from a family's attachment to their place of origin—France's Corrèze countryside. Today, this Cognac house, under the direction of Clémence and Édouard Peyrat, the fourth generation of this passionately dedicated family, is reaffirming its commitment to the principles of traditional experience developed over generations to create exceptional Cognacs that express terroir and a style of life unique in the world.
Our cognacs
Discover the essence of this iconic expression of French artistry, and its marriage of intensity, finesse and elegance.
Our cocktails
Introduce yourself to the range of flavors and the subtle aromas of our Cognacs with these cocktails, and be immersed in a world of sensory pleasure.
Peyrat Cognac
Come and discover the fundamental values we share each day. We're opening our doors to reveal the secrets behind the creation of this singular spirit that has inspired us for over a century. From distillation to tasting, from the vine to the glass, enter a world where the smallest details can produce the strongest sensations.