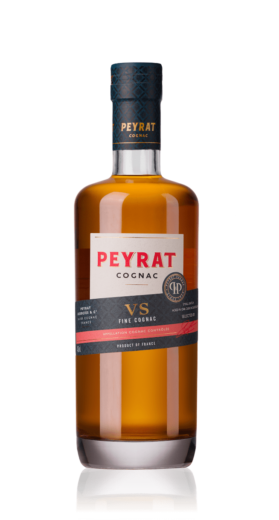 Selected by Édouard Peyrat
« My selection brings together innovation and modernity for a new generation ! »
Expressing the region's purest traditions, Peyrat VS is a finely balanced and harmonious blend of young and powerful four-year-old Cognacs, carefully selected by our Cellar Master from among the appellation's most prestigious growths, and aged in French oak casks.
Fresh and intensely perfumed, it offers notes of dried fruit and honey with fine, woody highlights. The length and subtle complexity of its aromas give it decided character and surprising depth, while preserving its light, supple elegance.
When enjoyed straight as a perfect introduction to Cognac, Peyrat VS unveils the full, fine liveliness of its aromatic palette in a straightforward invitation to awaken your senses. When mixed in a long drink or cocktail, it amplifies and enhances the flavors and aromas of each sip.