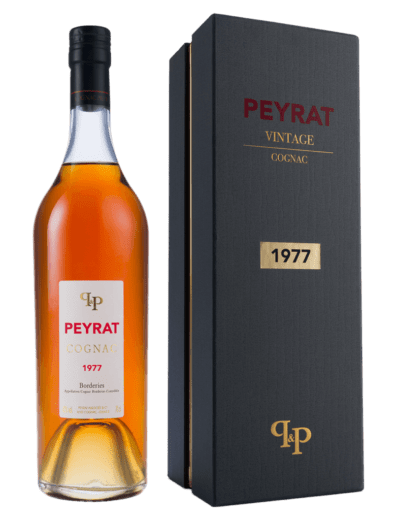 Historically associated with this spirit's illustrious past, vintage Cognacs preserve a year in time and pay particular honor to the appellation's most prestigious growths. Unique in their composition, their exceptional character and the attention afforded them, they offer another approach to Cognac : their extraordinary aromatic character and an extra touch of passion create a surprisingly uncommon experience that makes all the difference to the delight of connoisseurs and aficionados.
The collection of vintage Cognacs from Maison Peyrat comprises a range of aged spirits of decidedly singular character ; all are the result of a natural reduction and are carefully selected by our Cellar Master.
Produced in a limited series of only a few hundred bottles per vintage, each blend is exclusive. To appreciate their full complexity and subtlety, we recommend enjoying these exceptional Cognacs straight, in a tulip-shaped glass to accentuate their complete, timeless, refined originality.